Navigation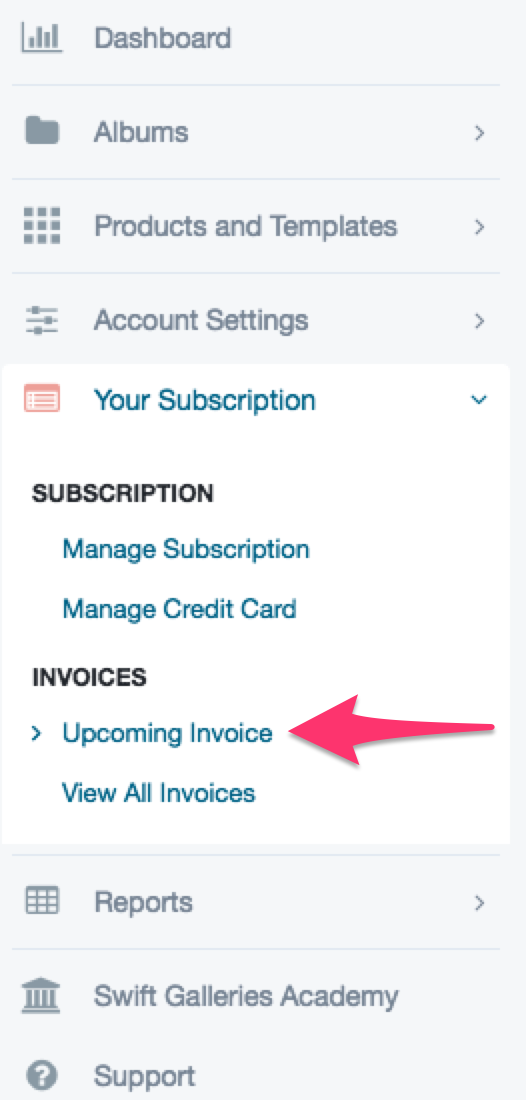 Your Upcoming Invoice
Note: if you have canceled your account or are in your free trial you will not be able to access this page as you do not have any upcoming invoices.
There are a few items to note on the upcoming invoice.
1. Billed To
Your studio address as provided in your Studio Profile.
2. Payment Status
Upcoming invoices will be unpaid or outstanding if your credit card failed to be charged.
3. Billed For
Your subscription plan.
4. Discount
If you have applied a coupon to this billing period it will be displayed here and subtracted from your total.
5. Starting Balance
If you have downgraded from a more expensive plan (say yearly to monthly) you will have a pro-rated amount applied to your account. This is that amount.
6. Ending Balance
If your starting balance is greater than the current bill, you will have additional credits left in your account. This will display that amount.