The photos panel contains all of the photos you've uploaded for the given album.
Note for In-Person Sales Usage
During an IPS session, if you and the client marked photos with a thumbs down they will be shown at the bottom of the photos list with a thumbs down icon across the bottom.
Adding the Photo to the Wall as a New Product
Click on a photo slide:
And choose "Add to Wall". You will be taken through the add new product flow and, once you add the product to the wall, it will have the image placed in it.
Adding the Photo to an Existing Product
Click on the photo you'd like to add to an existing product:
And choose "Place in Product". You'll see the Designer change to look like this: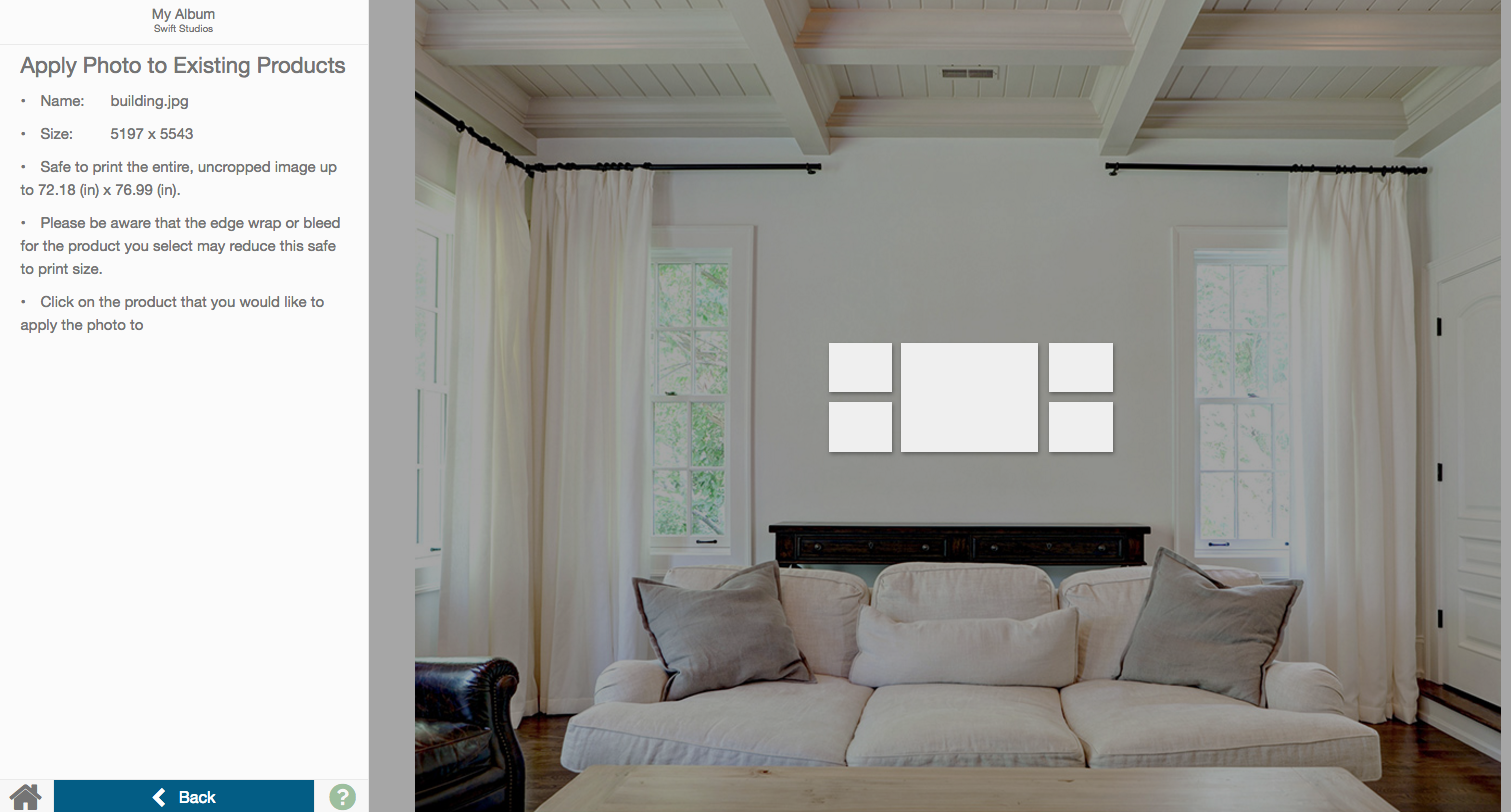 Click on the product that you would like to apply the photo to. You'll be taken to the cropping tool to apply the zoom / cropping of your choice.
Apply the crop and you will have the photo added to your product!
You can also choose a photo for a product by clicking twice (double-clicking) on a product to select that product then double-clicking and choosing from the photos on the left, or clicking twice on a product to select that product then Choose Photo from the bottom left options. Even better (or faster), use a keyboard shortcut - with the single product chosen (outlined in red), you can simply type "c" to choose a photo.